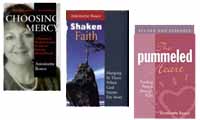 Current Books


In my books I have often spoken of major experiences and events that shaped my life.
I was the daughter of Joseph Oppedisano, an immigrant from Calabria, Italy, who married a 16-year old named Mary Sgambellone in Rome, N.Y. He learned the butchers trade, and they settled in Albany, N.Y. I grew up with my sister Rosemary, two years older than I. We were sister-soul-mates, and survived a difficult childhood and youth because of our love for each other, which has grown ever closer in the decades since.

In our pre-teen and teen years, six siblings were born and we became largely responsible for caring for them. When Rosemary was 19, our father, sticking to his Italian code and custom, arranged for her to marry Frank Grieco, a truly fine man. Two years later, he arranged a marriage for me. Mine was a disaster, though I tried to make it work as a family came along, seven children, one adopted.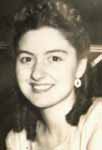 With ever present financial problems, I had to find a way to earn money as I cared for the children, and so I turned to writing, believing I could do some good as I earned,. Also, this was a way to work at home.
When I got my first rejection slip from a magazine, I had a talk with myself. I was going to work hard at the typewriter, and I would not give up I would give myself 10 years to work at getting published, and not call myself a writer until I could point to a good body of printed work. Well, nine years later, I decided it was all right to call myself a writer. I had had over 150 magazine articles published, and my first book was coming out. I wrote a celebratory article for Writer's Digest magazine, titled, you guessed it-"After Nine Years."
Not long after that, the marriage ended and I became a single parent, needing to raise and financially support my six birth children alone. Fortunately, my children, each one individually the love of my life, understood I needed their help and we began a life that I subsequently described as "partnership parenting."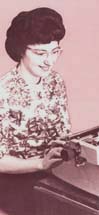 I found employment as a reporter for The Long Island Catholic weekly for 11 years, and then became a staff and faculty member at the State University of New York at Stony Brook, a Human Rights Commissioner in Suffolk County, Long Island, the executive editor of The Litchfield County Times in Connecticut, author of over 250 magazine articles and nine books, and since 1974, a syndicated columnist for the national Catholic News Service in Washington, D.C., still at it.
When I look at this line up, I think of my son Peter, who was with me once when I gave a talk, and after the long introduction where a woman literally read my resume, he leaned over and with his eyebrows raised, drawled, "Gosh lady, it seems to me you cain't hold a dang job!"
Well, speaking of Peter, he was my youngest, the joy of my life and the beloved of his siblings. He had a severe psychological breakdown when he was 17, but with good care from professionals seemed to make progress. He finished high school, spent two years in the Army, finished college with a teaching degree, taught math in a Catholic school in Guam, and wrote three books, on World War I, The War of 1812, and Roanoke, the lost colony of Virginia.
When the Gulf War started, my son, who hated war because he saw this as "man's inhumanity to man," found he could no longer live in this kind of world, where now people would be killed "for oil. He killed himself He was 27.
We were still mourning the suicide of our Peter when two and a half years later we got the news of John and Nancy's murders.
These events have challenged me deeply to confront who I am, what kind of faith in life can I still hold on to, who is my God and can I rise from these ashes and still love life. My four latest books have emerged from these themes.